It's been a year since the last time I dyed my hair. My black roots were pretty obvious and I was having the dilemma of whether to dye or not to dye. I was quite worry to get my hair colored because I had dandruff after I dyed my hair last year. So frustrated when I saw those white flakes dropping whenever I combed my hair. Nightmare!! Anyway, I used a shampoo which is specifically for scalp treatment and I am having healthy scalp now! Teehee. So, I was quite worry that this problem will come back to me again if I dye my hair. However, I decided to give it a shot. Maybe that time was my first time to dye my hair and my scalp wasn't used to it.
Having a long time to decide whether to buy Liese or Schwarzkopf or BeautyLabo. I know, I am indecisive. *Typical Libra* In the end, I chose Schwarzkopf because it's one of the top hair brand and I wanted that colour - Berry Ash. You could find it in Watson but there aren't all branches selling Schwarzkopf Fresh Light Foam Color, but I managed to find one in the newly opened Jusco in BM for RM35.90.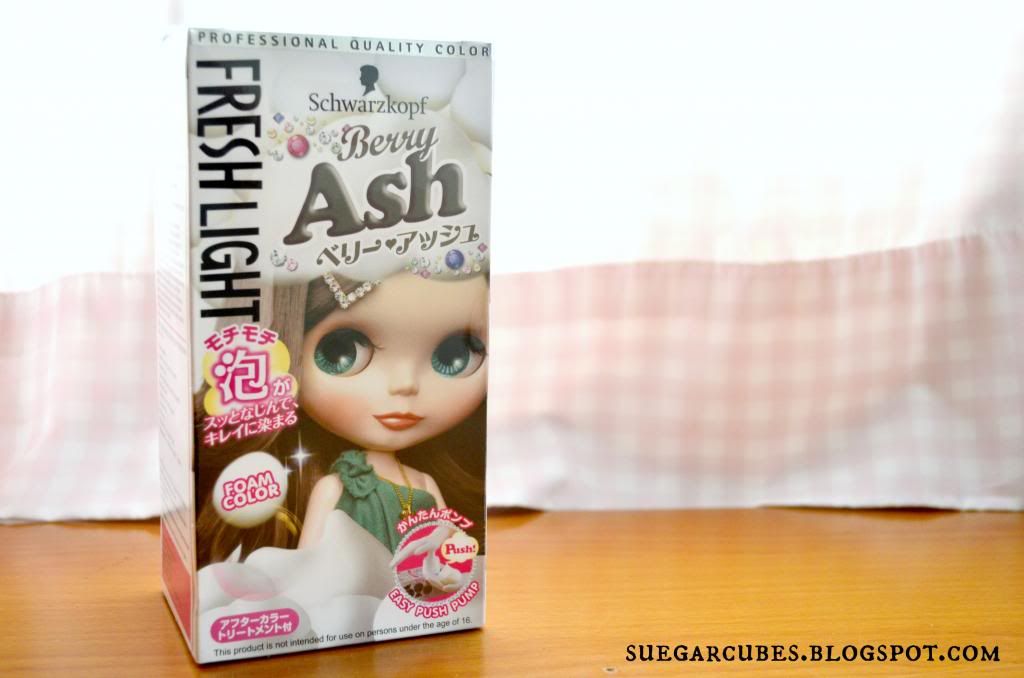 I can't deny that I was totally attracted to the packaging with a doll as the cover. (I'm such a sucker for nice packaging! >_< ) I chose the color - Berry Ash without a second thought as I always wanted that kind of ash shade on my hair.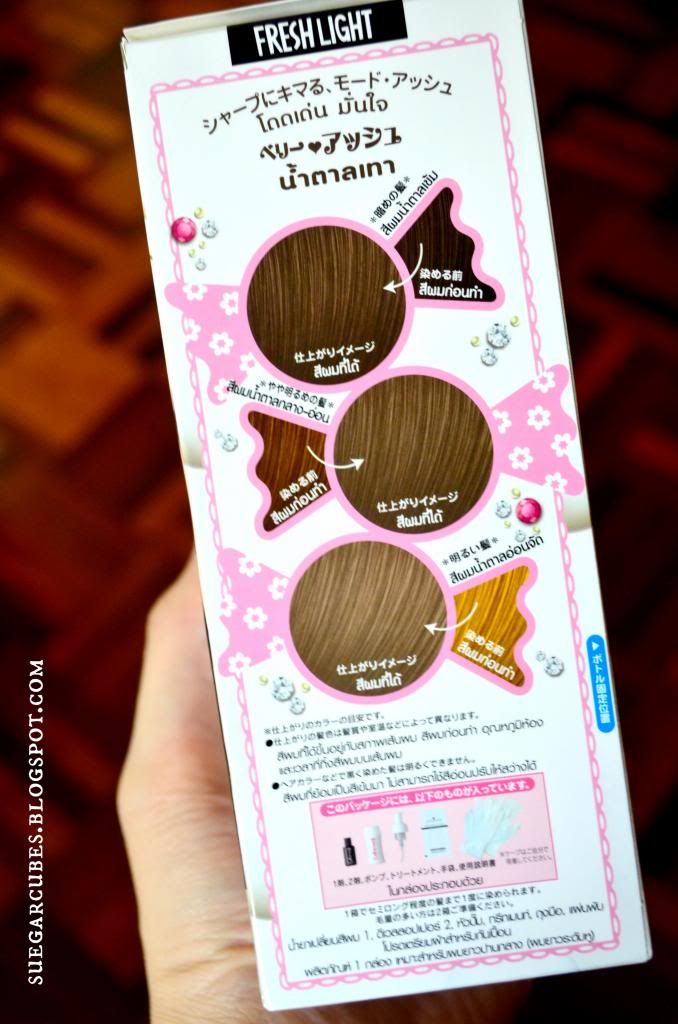 The result is actually depend on your current hair color. If your current hair color is lighter then it would turn out to be lighter as well as shown on the photo above. As for me, it would turn out as the 1st color.
Includes the following :
- Pump
- Developer
- Hair color
- Instruction Leaflet
- After-dye Treatment
- Gloves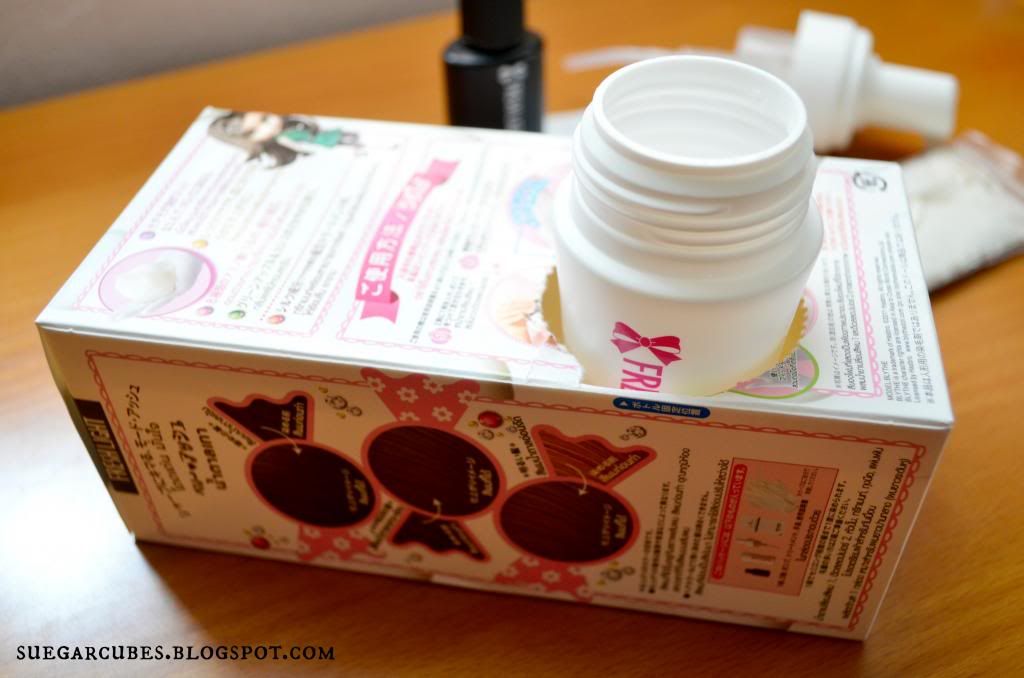 Place the bottle into the hole of the back of the box.
Pour all of the hair color into the bottle.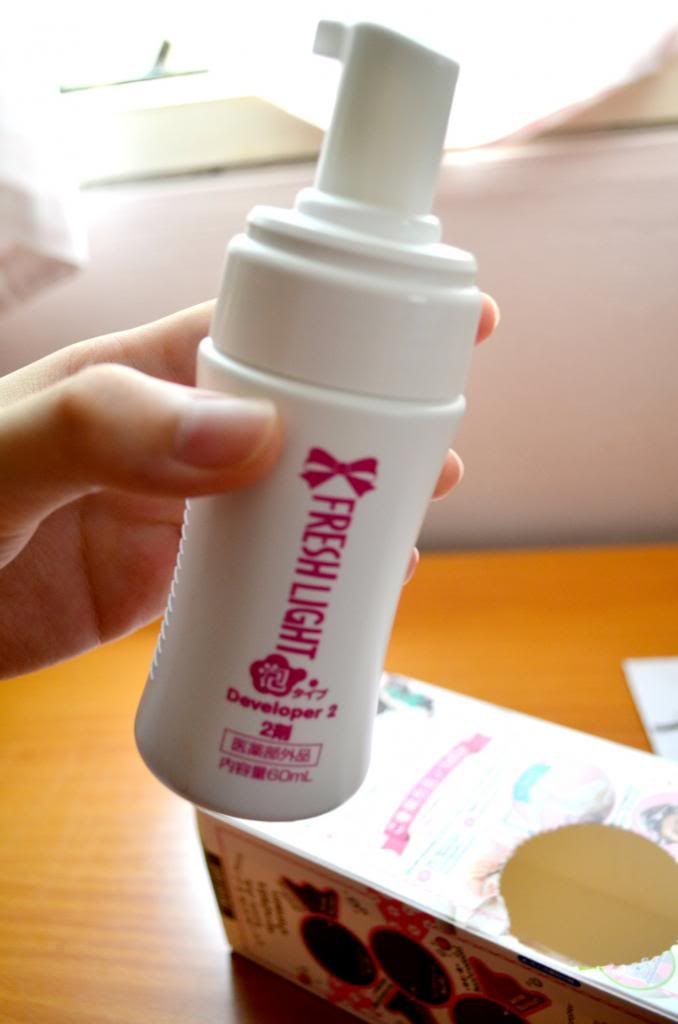 Then, fix the pump onto the bottle.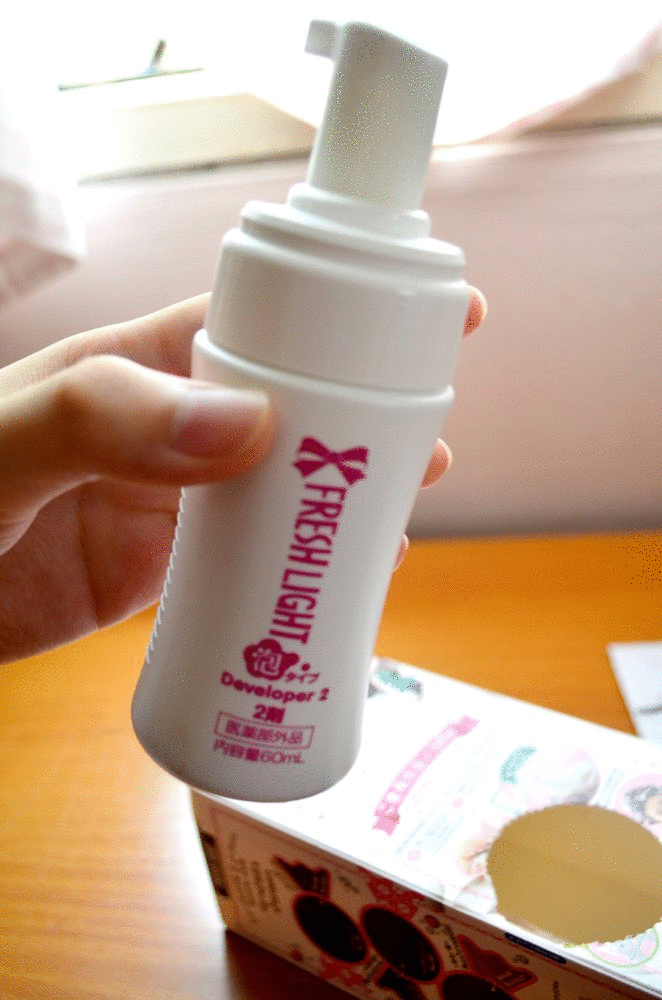 Swing it left to right gently to ensure the mixture are mixed well.
(DO NOT SHAKE!)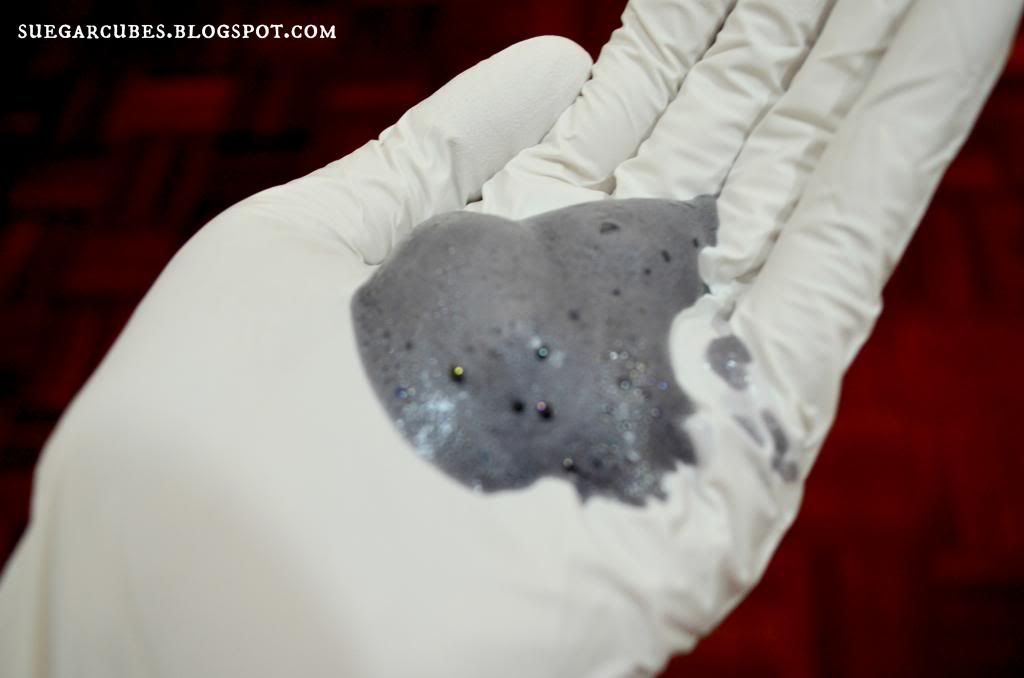 Pump the bubble and it looks like this. Start applying on your hair and wait for around 30 minutes before washing off.
Before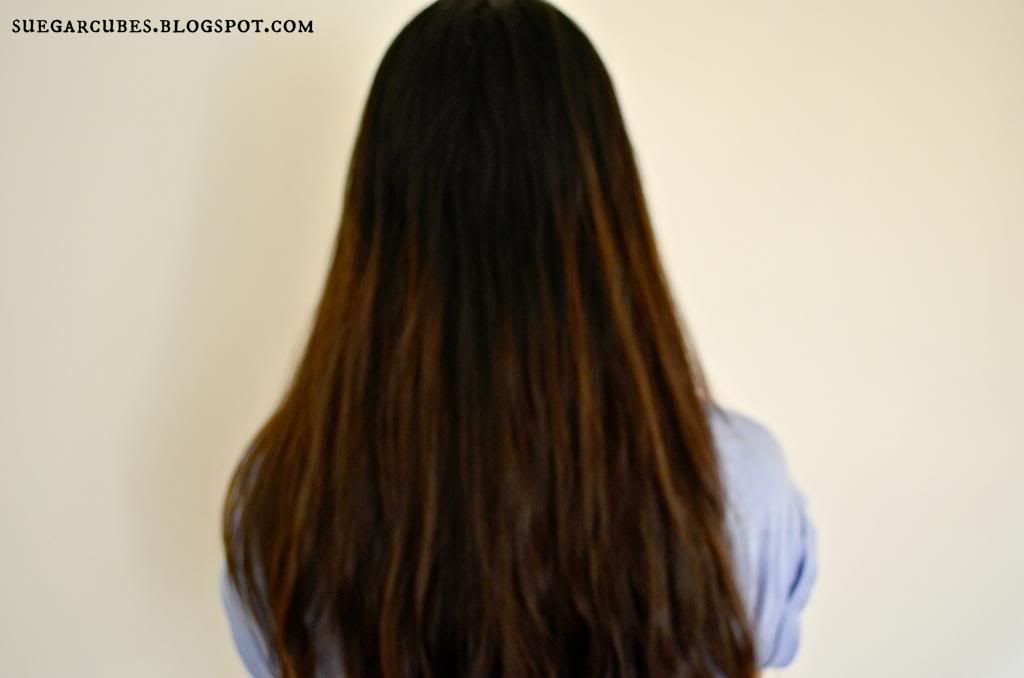 After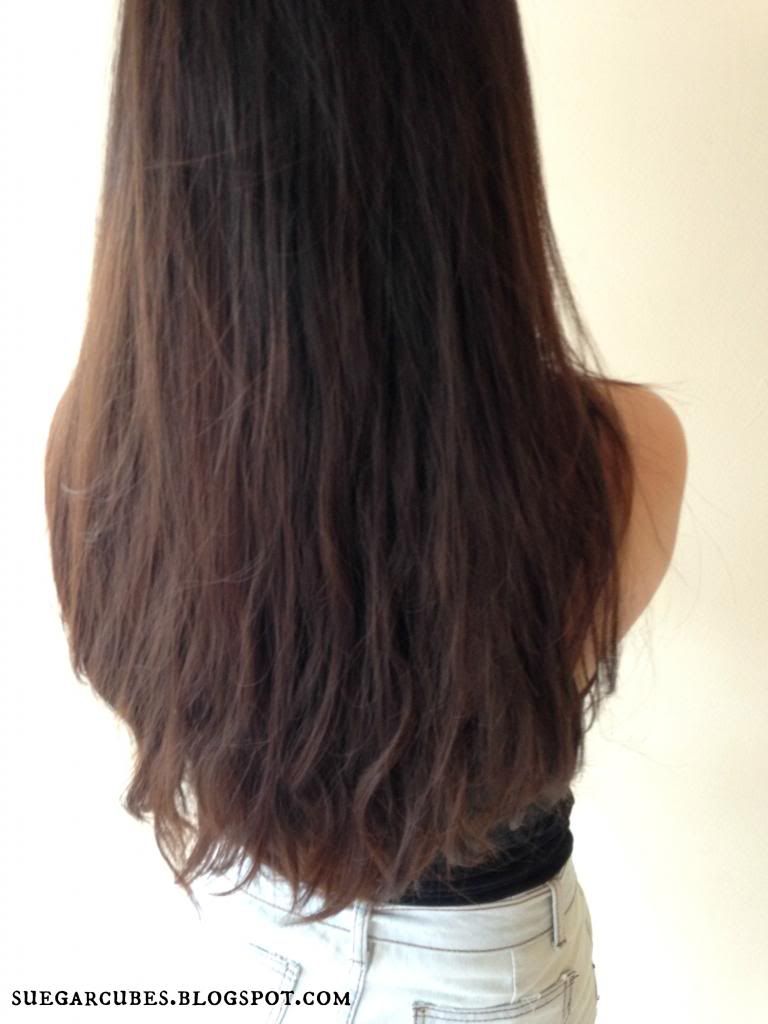 Exactly the color I desired and I love it though my hair is sorta frizzy and dry. It's time for hair treatment. It's been a week now but the color still remain as it is, I hope it doesn't fade away so quickly.
All in all, I give a 8 out of 10 for Schwarzkopf Fresh Light Bubble Foam. One thing I like about it is it's very simple to apply and it's not messy at all. However, the smell of ammonia is quite strong. I couldn't stand the smell initially but slowly I kinda used to it. One box of Schwarzkopf Foam dye is enough for such a long hair of mine. Also, it did not irritates my scalp or cause any discomfort so it's totally safe!

Hope you find it somehow useful!
That's all for this post!